Festival of Arts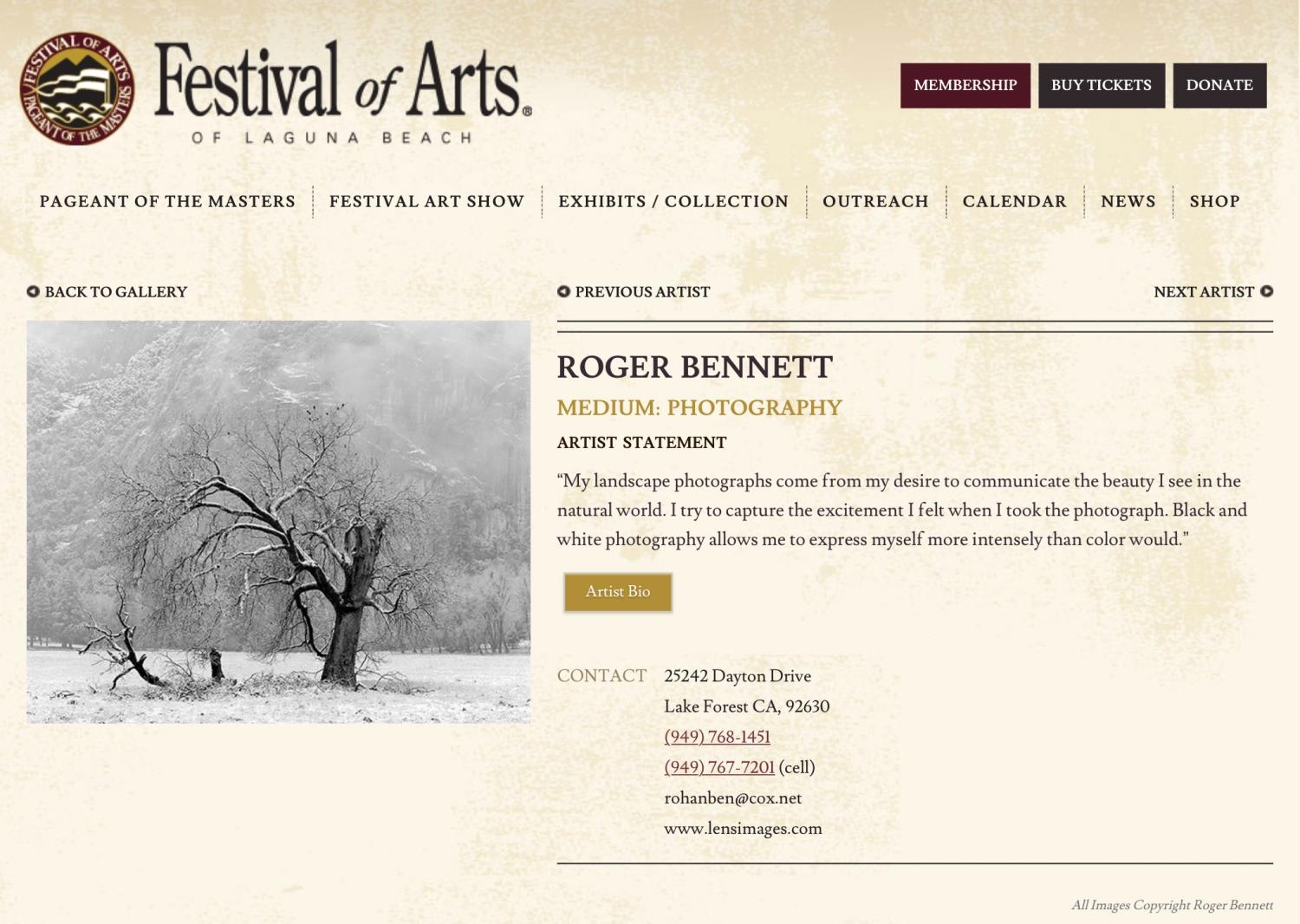 I was part of the Festival of Arts in Laguna Beach in 2016
Festival of Arts: 650 Laguna Canyon Road Laguna Beach CA 92651
The Festival of Arts has been showing fine art for 80 years. To get in, one must first pass a jury with 3 digital images, then out of hundreds of entries, only about 100 are chosen to bring in 3 framed prints to be juried a second time for the 40 open spots at the Festival. I was fortunate to be selected by the second jury to participate in 2014 for my first year at the FoA. During the show, my work in the booth is juried by 6 recognized artists to determine if I can stay in the Festival. I have since been juried in twice more, for 2015 and 2016.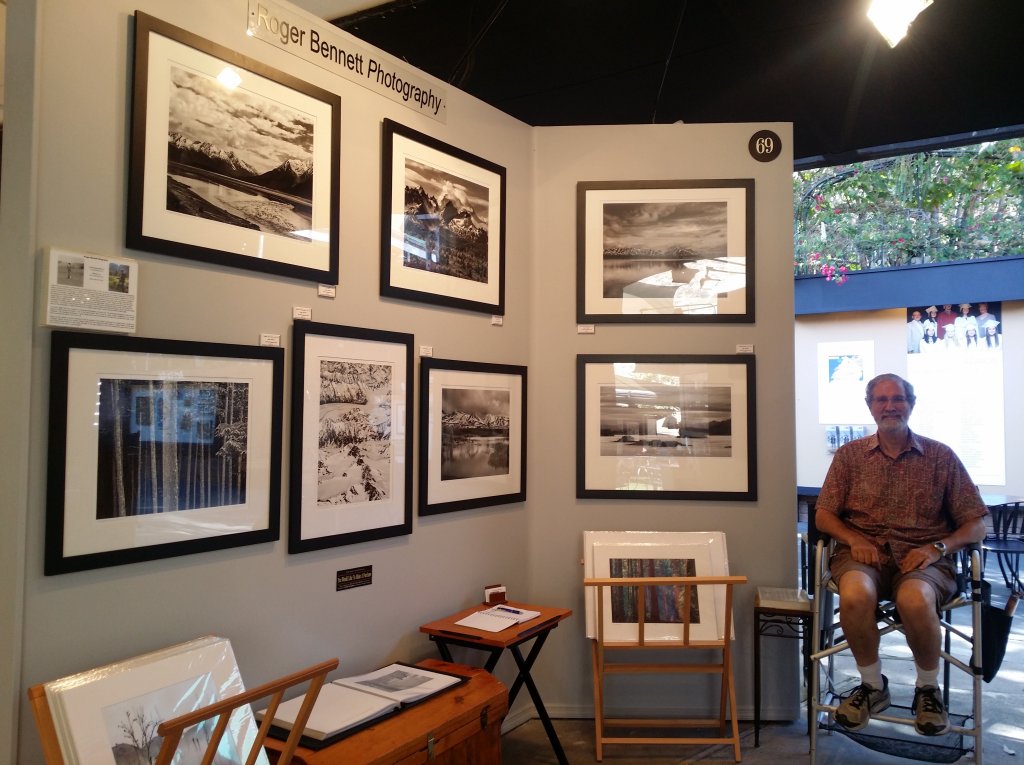 Roger at his Festival of Arts booth in 2016
At the Festival of Arts show, I showed both black and white and color photography, in order to get feedback on both kinds of imagery from the public.